Advanced Treatment For Facial Skin Cancer
Mohs Surgery is an advanced treatment for facial skin cancer, offering both the greatest potential for cure as well as the optimum opportunity for cosmesis.
This technique is not necessary for most skin cancers but is a powerful tool to enable complete eradication of facial skin cancer where the clinical margins of the cancer are often indistinct.
The power of this procedure to treat skin cancer comes from its ability to remove the guesswork and uncertainty in the treatment of skin cancer. Even those cancers that have been previously treated unsuccessfully by other methods are often curable by Mohs Micrographic Surgery. 
The key element of the procedure is that the Dermatologist not only removes the tumour, but is also responsible for examining the pathological specimens in a detailed and fastidious technique.
Microscopic examination of the cancer tissue in specially designed segments by the operating Dermatologist allows the tracing and entire removal of a skin cancer including its roots with great accuracy. Using the Mohs technique, appropriately trained Dermatologists can see beyond the visible extent of a tumour and precisely identify and remove the entire tumour leaving the healthy tissue unharmed. The Mohs technique ensures the best possible cosmetic result following the removal of the tumour.
This procedure is most commonly used to treat two of the most common types of skin cancer; basal cell and squamous cell carcinoma, but may also be used to treat melanoma and other rarer types of skin cancer. 
Clinical studies have shown that Mohs micrographic surgery has a 10 year cure rate of up to 99% in the treatment of basal cell carcinomas, 97% in the treatment of squamous cell carcinomas.
Dr Paul Salmon
Dr Paul Salmon graduated from Auckland Medical School in 1987. Two years of his specialist training were at the University of California, San Francisco working with some of Americas top cosmetic surgeons.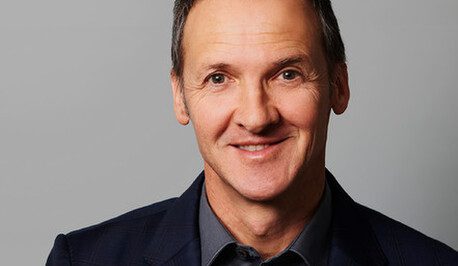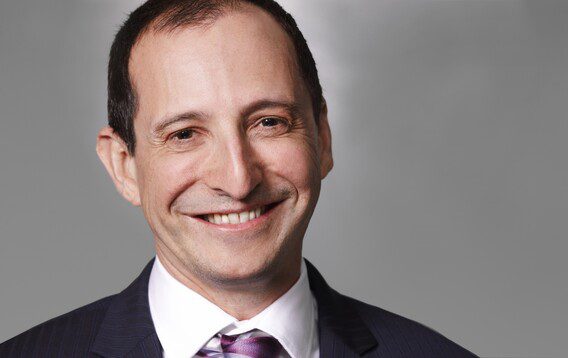 Dr Neil Mortimer
Dr Mortimer graduated from Kings College Medical school in London in 1992. He completed his four year post graduate Dermatology training in Leicester. Dr Mortimer is a member of the United Kingdom Royal College of Physicians and the NZ Dermatological Society.
Dr AJ Seine
Dr Seine undertook his dermatology training in New Zealand before completing it in Brisbane, Australia.  He is a member of the Royal Australasian College of Physicians and the New Zealand Dermatology Society as of 2021.
Dr Seine has completed a Mohs micrographic surgical fellow under Dr's Salmon and Mortimer. 
Mohs Surgery is not necessary for the successful treatment of ALL skin cancers.
In our clinic we reserve its use for the treatment of skin cancers of the face and neck. This is because, skin cancers on the face and neck are more likely to be inadequately treated by other common methods. Treatment with normally effective modalities such as cryosurgery (freezing treatment), curettage and electrodesiccation (scraping and burning), simple excision, Imiquimod (Aldara cream), photodynamic therapy (PDT) and radiation therapy are less successful in face and neck tumours than skin cancers elsewhere on the body.
Tumours on the face and neck are more likely to be of a more aggressive biological type and more likely to be incompletely excised with standard surgery. Skin cancers often have unsuspected invisible extensions or "roots" underneath the surface of the skin particularly when the cancer has been previously treated. On the face there is a natural unwillingness on the part of the surgeon to sacrifice normal appearing skin in order to remove any invisible roots of the tumour. Normal best practise for skin cancer surgery involves removing a cancer with anywhere from 4-30mm ( the margin depends on the type of cancer) of surrounding normal looking skin to ensure a 95% rate of complete cancer removal. While such margins are often easily achievable without cosmetic or functional consequences off the face, even wasting an extra 4mm of what could be uninvolved tissue on the eyelid, nose or lip might have detrimental results, both functionally and cosmetically. Mohs surgery does away with the need to take large margins of normal appearing skin around skin cancers through its powerful ability to track cancer roots. This allows higher cure rates and less scarring.
Not all tumours of the face and neck need to be treated with Mohs, but it is recommended for tumours which have:
Been previously treated but have recurred or have been incompletely excised
Tumours with aggressive histological subtypes (sclerosing, infiltrating, morphoeic, micronodular)
Large tumours (over 2cm in diameter)
Tumours occurring in embryological cleavage planes of the face such as the creases of the nose and in front of and behind the ear)
Tumours occurring in areas where tissue conservation is of the utmost importance such as the eyelids, lips, nose and the ears
High risk or aggressive types of squamous cell carcinoma (size larger than 2.0cm, infiltrative histology, poorly differentiated, Clark's level IV or greater)
It is also recommended for the treatment of small and less aggressive tumours where there are multiple tumours in the same surgical area, or if the patient is of a young age and may be expected to have further skin cancers on the face in the future, or the patient has multiple tumours in the same surgical field or has had multiple tumours in the past and there is a need for stringent tissue conservation.
What can I expect from Mohs Surgery? (Testimonial)
[embed]https://www.youtube.com/watch?v=DurHbWJWpwg[/embed]
Do I need Mohs Surgery? (Testimonial)
[embed]https://www.youtube.com/watch?v=oaFjJucpZu4[/embed]
Mohs surgery takes place at the Skin Centre, Day Stay Surgery Suite. Appointments typically start from 7.30 to 8.30 in the morning. If you have not previously had a consultation with one of the doctors at the Skin Centre, history and examination will be conducted. Vital signs will be checked. You will be asked if you have any allergies or take any medications.
In the theatre suite, the area of the tumour will be marked by the surgeon. This will then be anaesthetised with local anaesthetic. When the area of the tumour has been anaesthetised the tumour is resected with a narrow margin, typically around 0.5 to 2mm. Any bleeding is stopped by applying electrical current to cauterise any bleeding capillaries. Once the wound has dried it is dressed with a bulky pressure dressing and you can return to the waiting room and relax or read a book. Any specimen that has been removed is immediately colour coded and taken to the laboratory on site where the tissue prepared and sectioned on a microtome. Microscope slides are produced and examined by the surgeon. Pivotal to the success of the technique, is the processing and examining of your pathology sites on site by the operating dermatologist.
If there is no tumour remaining you will be brought back to the theatre suite for delicate plastic surgical reconstruction of your wound. If the slides show residual tumour then you will go back to the operating room where additional tissue will be removed only in the area where the roots are present. The tissue will be examined again while you wait.
The majority of skin cancers are cleared on the first or second visit to the operating suite during the morning. Reconstruction of the wound usually takes place in the late morning or afternoon. Following this you will have a large bulky dressing and you will need to rest completely for at least 48 hours following your surgery, and sometimes longer. Stitches are usually removed between 5 and 10 days post operation. There may be discomfort, bruising or swelling following surgery. These are usually well controlled with the prescription medicines that you will be given following your procedure.
The procedure is more protracted than simple excisional treatment. But it is the precise and fastidious nature of this technique which gives it its power.
Our team is available for any queries or concerns throughout your time with us.
A day in the Mohs unit from a patient perspective
Before I came to your clinic, I had only heard good things. Now, I certainly have to agree. I arrived at the clinic at 7:20am, and was met by a very pleasant young lady called Jo.
She was very welcoming.
Then I was taken to the waiting room and after a few minutes, Adam appeared, took me down to the business end, and explained what he and Paul were going to do to me. After the procedure I was taken back to the waiting room.
Along comes Jo again offering tea, coffee, etc.and again very pleasant. Just having had your face cut open, you're not feeling so good at that stage. It was certainly nice to be greeted by
her. And great coffee!
After a wait, Carly arrived, took me by the hand, and said she was "Mum." She asked if I'd been to the toilet – I said "yes," and even showed her my clean hanky. She was very impressed. I thought I might need it because my granddaughter said I was not allowed to cry. What a lovely lady.
After thestitch-up, she cleaned me up and explained the next few days. Somewhere along this journey, I met Paul. I know he did the cutting, and he is the main man – thank you Paul. I know for you all, it is just another day at the office, but this was ME getting this procedure and wonderful service. By this time it was around noon, and I went back to the waiting room.
Another very nice person arrived, but I did not catch her name (Rae). She offered me soup and toast – just the ticket, after what I had had done! Great soup, thank you. I left saying thank you to Jo and I thought my story was over – but no.
At 8:15 that night, Adam phoned to ask if all was OK, and I said that it was. He said not to hesitate to call if I had any problems, as I had his cell phone number. He wished me a safe journey home, and I thought, that's it. We drove back to Napier the next morning. At about 4:30 in the afternoon, Vanessa rang to ask again how everything was going.
So, to the whole team, a very big thank you.
Get in touch to find out if Mohs is right for you
The high cure rates claimed for Mohs Micrographic Surgery require extensive clinical experience, fastidious application of the Mohs technique as well as outstanding histotechnology with strict quality control.
Two common training programmes are available to obtain a qualification in the Moh's technique; The American College of Mohs Micrographic Surgery and Cutaneous Oncology (ACMMSCO) and the American Society of Mohs Surgery. The ACMMSCO run one and two year Fellowship Training Programmes. ACMMSCO training programmes involve intensive involvement in at least 500 cases of Mohs micrographic surgery and their associated pathology and reconstructions. This large number of cases during the training period is required to ensure competence in a large number of clinical presentations of different types of skin tumours, competence with examination of the pathology and the development of skills for a wide range of reconstructive options. Almost every single scientific study substantiating the high cure rate for Moh's Micrographic surgery comes from members of the ACMMSCO. Completion of the Fellowship of the American College of Mohs Micrographic Surgery and Cutaneous Oncology is the only accepted qualification for the vast majority of universities in the United States seeking to employ Mohs Micrographic surgeons. The Skin Centre under Dr Salmon's direction is one of only three sites outside the United States of America to offer this rigorous training programme to graduate specialists.
If your surgeon has recommended that you have Mohs micrographic surgery, you should not be afraid to ask what the surgeon's qualifications are. If you require further information I suggest you talk with your dermatologist or visit www.mohscollege.org.