Breast Augmentation, Rejuvenation, and Enlargement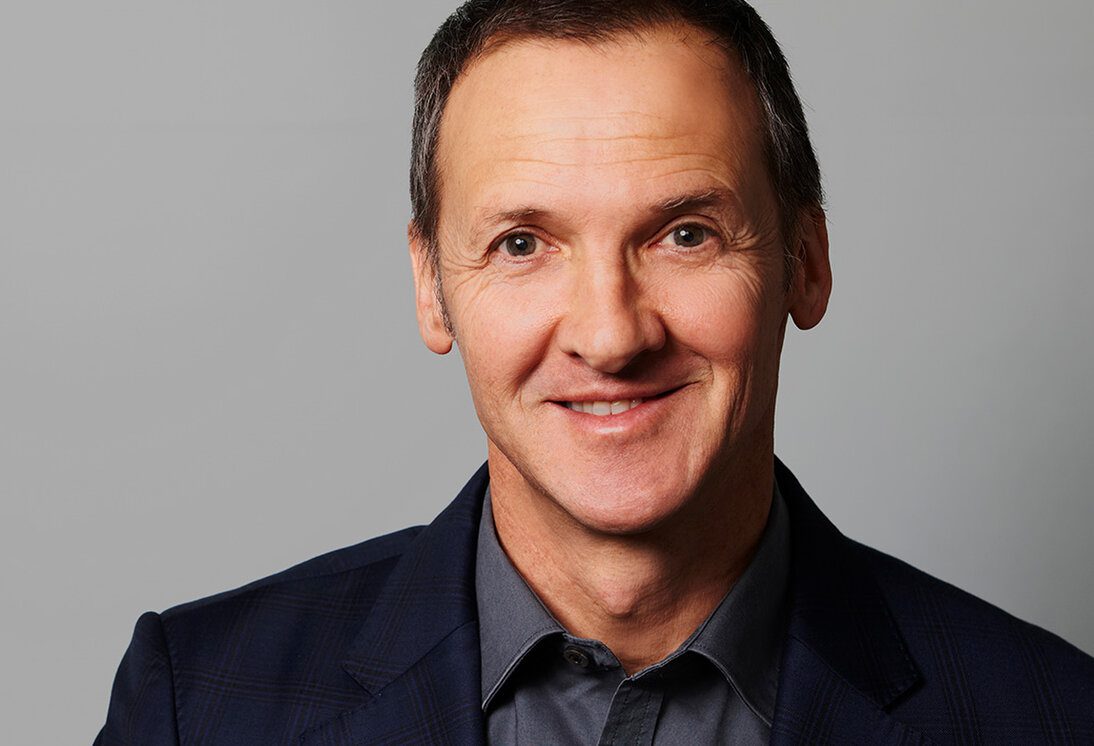 After 15 plus years experience in making breasts smaller through tumescent liposuction, Dr Salmon now offers women the chance to gain breast enlargement to gain extra volume, naturally, and to restore the breasts they used to have before breast feeding, and, for women who have always been small, the chance to have a bigger bust. In 2017 Dr Salmon went to Miami to study and operate with Dr Roger Khouri who has revolutionised this fat grafting procedure, making it possible to graft as much as 300cc per side in a single session.
Breast Rejuvenation and Restoration
At The Skin Centre we want to make you the best version of yourself.
Breast feeding can change the shape of your breasts causing them to lose volume and flatten. These changes in size and shape can have an immense impact on body confidence.Previously a surgical Mastopexy and Silicon implants under general anesthetic were the only solution to addressing these issues. These invasive procedures have always seemed daunting and come with a long list of risks.
Dr Salmon has worked alongside leading surgeons in the USA to perfect the Autologous Fat Transfer (AFT) procedure to help restore and rejuvenate women's breasts naturally and permanently, with the added bonus of losing some of the fat from another area of the body you may not love. This procedure is perfect for mothers who have lost volume after breast feeding to restore the breasts and get them looking as good, if not better than before. It is also great for the women who weren't naturally gifted with full breasts from the beginning.
Come in and have a confidential consultation with one of our lovely cosmetic nurses and Dr Salmon to see how we can help restore your confidence!
From a Patient's Perspective
"I LOVE my naturally enhanced breasts!
Conscious of not wanting to use implants I wanted to find a natural way to improve my girls. Long distance running and breast- feeding had affected the way they looked and I decided I wanted some plumping and lifting.
Dr Salmon and Nurse Georgie greeted me at my initial consultation and have been supportive, friendly, genuine and professional throughout my journey. Having to travel from out of town, a degree of flexibility was in place to enable me to make scheduled appointments. Dr Salmon is a very knowledgeable and highly skilled surgeon who clearly listened to what I wanted. He is willing to go the extra mile and stands by his work. Having not had cosmetic surgery before, I feel fortunate to have had my experience with him and Georgie attending.
The difference he has made is massive and I am so pleased with the results. Post- op follow up is thorough and available whenever you need. Not every surgeon will respond to a text message on the weekend! I have absolutely no hesitation recommending Dr Salmon to anyone who is considering AFT surgery. "
"My Breasts look and feel natural!
Since my early teens I've been very self-conscious about my small breasts. I then lost weight in my early thirties, leaving them even smaller and lacking fullness. I was disheartened as I thought my only option was implants, but I was over the moon when I read about the AFT procedure available from the Skin Centre.
I've had two procedures, the first one took fat from my outer thighs and the second from my inner thighs. Not only did I get the bonus of bigger breasts, but I got slimmer thighs from the liposuction, which has improved my overall physique. It has been life changing for me, as I now have more self-confidence and I'm no longer embarrassed about the size of my breasts.
I highly recommend this fabulous procedure to anyone wanting to naturally increase their breast size, as you're using your body's own fat, it's virtually scar free, and they look and feel like natural breasts…BECAUSE THEY ARE! "
"I feel so empowered and feminine.
I was born with a condition that left me with no breast tissue, something that became harder and harder to ignore as I got older. As it started to weigh more on my self conscious, I began exploring options for cosmetic breast enlargement and discovered the Skin Centre, a decision that has changed my perception of my body, and definitely for the better. After just one surgery – using liposuction from the inner thigh Dr Salmon collected fat to make my new breasts – I'm now so much more comfortable in my own skin and the team has been so understanding and supportive. It's such a confidence booster and I feel so empowered and feminine, something I used to struggle with. I really can't recommend the Skin Centre enough. "
"If you're sitting on the fence about having a fat transfer to your breasts, just do it!
My breasts feel and look how they did before I breastfed and I feel more confident in myself. I have peace of mind that it's all me and I don't have anything artificial in my body. Dr Salmon and Georgie were very professional and realistic about the results and I'm very happy that I had this procedure."
"I am so glad I had it done!
After years of pregnancies and breastfeeding my breasts had lost all their fullness and I was very unhappy with the way they looked. I was excited to find out about the natural breast enlargement procedure that the Skin Centre offered.
I had two procedures done and the recovery was great, no pain in my breasts whatsoever. Dr Salmon and Georgie were amazing throughout the entire thing.
I was well taken care of and I am so happy with the results! I highly recommend this procedure to anyone wanting to add fullness to their breasts in a natural way.
I am so glad I had it done."
"Dr Salmon & Georgie made me feel so comfortable and at ease!
I recently had a fat transfer to my breasts, both Dr Salmon & Georgie made me feel so comfortable and at ease! The procedure itself was so quick and easy and it didn't take me long to recover, I did feel tenderness & numbness in my donor site (tummy) for a few months but it wasn't bothersome. Once the swelling from the surgery went down my breasts have still kept about an extra cup size of fat which is great. I'm going to have a second procedure soon to give me a bit more size but overall very happy."
"My breasts are fuller, like pre-breast feeding!
Georgie and Dr Salmon are professional and caring throughout the whole process.  From meeting and explaining the AFT procedure, to measuring and then the procedure.  I have found my AFT really successful.  My breasts are fuller, like pre-breast feeding!  I feel confident and excited.  With the added bonus of a smaller tummy!  It is a great feeling.  Healing has been straightforward because of the technique used.  I would highly recommend the AFT procedure to any women looking to improve their body image and self esteem."
"Since having surgery I feel more confident in my body. 
I no longer avoid bra or swimwear shopping; I actually look forward to it. There are more clothing styles that fit my body shape and don't look like they 'drown' me."
How can I increase my breast size?
Developing larger breasts can be done in a number of ways:
Hormonal
If it is appropriate, your family doctor might suggest putting you on the combined oral contraceptive. This can increase your breast size anywhere from half a cup to one full cup size. This may also cause or be associated with overall weight gain.
Breast Implants
Silicon implants have been used for many decades, the latest data suggest they are very safe. Besides rupture, infection or encapsulation, the only serious side effect is the development of a cancer of the immune system known as Lymphoma. This does not happen for many years after implantation and happily is very rare.
If you want to increase your breasts by 2 or more cup sizes in a single procedure, Silicon Implants may be the best method for you.
External Expansion
The application of suction to the breasts will cause them to swell and engorge. This is a temporary phenomenon but can be useful if you have a particular social event you need to be bigger for. When you stop using the device, your breasts go back to their usual size.
Autologous Fat Transfer (AFT)
AFT involves the preparation of the breasts with External Expanders followed by augmentation of the breasts. The procedure involves harvesting fat by suctioning it from one part of your body, where you do not want it and placing it where you do. The fat is placed throughout the breasts in fine strips less then a milli-metre in width. The advantage of this technique is that there are no scars, and your breasts are naturally enlarged using your body's own fat.
Unlike a silicon implant, prior to your Autologuous Fat Transfer it is necessary to prepare the breast tissue to create an optimal environment for the fat grafting procedure. To achieve this we are using a new negative pressure dressing prior to the AFT procedure. These Dressings allow a faster and much easier preparation of the breasts, compared to our previous method of using the "Brava" cups. The Pico dressing helps to increase blood supply to the breasts in a very discrete way allowing you to continue with normal daily life. 
We will arrange a pre-operative consultation with one of our cosmetic nurses to discuss this preparation in detail and we are always here for questions throughout.
Pico Perfection! - Testimonial
Pico perfection!
After having one procedure using the Brava system ( Dome cups) I was offered the chance to use the Pico system. This is negative pressure wound therapy dressings. Light weight, discrete, and they work. Wearing them for 2 weeks, every minute, was a simple and effective method to build on the improvements I already had.
The difference to my breasts is noticeable and truly amazing, given it is just pads taped to your skin and the time it takes to achieve the effect needed ready for fat transfer. The pads are attached to a little pump that you can clip onto your pants and this automatically maintains negative pressure.
Post surgery, I can excitedly say that I have amazing, full breasts! Going from a C to a full DD cup. 8 weeks in and they still look fanulous.
I highly recommend using this system to any woman considering AFT surgery. If you need support with it Dr Salmon and nurse Georgie are there to help. As usual, they are so friendly and professional.
Pico is a game changer in the pre-op boobie preparations!!
Before we had Pico/Negative pressure dressings, to achieve the optimal environment/prepparation we utilised a specifically designed expander domes (Brava Cups) that suctioned onto the breast for short periods of time each day to help create space within the breast to place the fat. The expanders increase blood supply and oxygenation to the area to create the optimal fat grafting conditions we at the SkinCentre recommend.
You would begin to use expanders approximately 12 weeks prior to your surgery date. Starting with just a few minutes each day, you will slowly increase your use of the expander to enlarge your breasts. It is important to moisturise your breasts well before using the expanders as this will assist with the vacuum seal.
We perform AFT under local anaesthetic with light oral sedation right here at the Skin Centre Day Surgery Centre. No need for general anaesthetic. Both your breasts and the area we are taking the fat from, the donor site, will be infused with tumescent anaesthesia.
The fat will be harvested from the donor site by micro-cannula liposculpture, usually from the thighs or abdomen. The fat is then prepared and grafted into your breasts via tiny nicks to ensure minimal scarring. Our nurses will tape your breasts securely to prevent any movement.
We recommend approximately one week of rest and no vigorous exercise or movement until three weeks post-surgery.
Your breasts will be quite swollen at first but usually not tender and final results will not be apparent until 3-4 months post-operatively.
In a single procedure you can expect to increase your breast size by one cup. Two procedures will enable a two cup increase.
Contact us today for your free confidential consultation with our nurse
Breast Enlargement and Rejuvenation – Before and After AFT
All photos are taken of patients of the SkinCentre NZ and the Autologous Fat Transfer (AFT) breast enlargement procedures were performed by Dr Paul Salmon.
29 year old – One procedure – No lactation – 12 week expansion with 200 hours – 260mls graft for left side – 210mls graft for right side – Post Op Volumes of 466mls and 500mls. Increased breast cup size from B/C to D cup on both sides.

39 year old, two procedures, breast fed 28 months, 10 weeks expansion, 210 hours, 180ml grafts, 14 weeks expansion, 220ml grafts, post op volumes 550 ml and 570ml, result at 24 months.

28 yr old, no lactation, 10 weeks expansion, 350 hours, 240ml graft. Pre-expansion median volume 285mls, 12 month follow up with median volumes of 520 mls after 220ml grafts.
42 yr old, breast fed 19 months, 11 weeks expansion-200 hours, 220 ml graft. Pre-expansion median volume 290mls. 12 months after 220ml grafts each breast, post-operative volume 510mls.
38 year old, extensive history of breast feeding over 10 years. Two procedures using 220ml grafts. Follow-up 6 months after second procedure. A to DD.

38 year old, breast fed 2 children. 255ml grafts. Follow up at 12 months.
48year old, breast fed 2 children, 230ml grafts. Follow up at 6 months.
28 year old, no breastfeeding, single procedure with 190 ml grafts. Follow up at 3 months. B to CC.
Complications of Breast Implants