Beauty Therapy at the SkinCentre
Exposure to sun, wind, harsh chemicals, soaps and cosmetics, even stress and worry, all have aging effects on your skin. Here at the Skin Centre we offer beauty therapy treatments delivered to you by our qualified specialist beauty therapist, supported by our on-site dermatologist.
Our staff are skilled in analyzing and identifying your skin requirements, successfully treating and improving sun damage, pigmentation, facial lines, acne, rosacea, uneven skin tone, rough/uneven skin texture, facial veins and unwanted hair growth.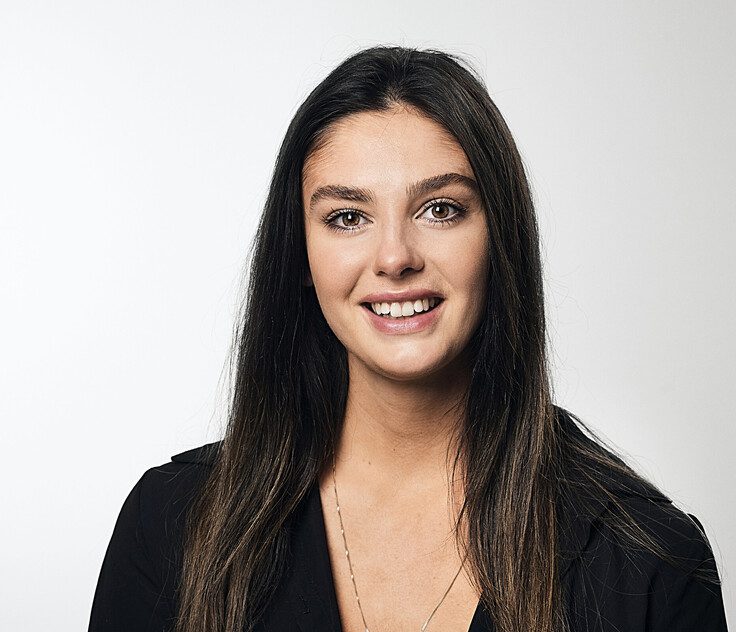 Leave the SkinCentre feeling replenished and refreshed with one of our Glymed Plus Peels. Our Peels are of a highly concentrated which will give you optimal results at every visit. Immediately after your treatment you will notice smooth hydrated skin . Over time, you will notice a reduction in pigmentation, fine lines and wrinkles, acne and scarring to give you a more radiant fresh look.
Age Management Skin Care Facial
$110
Specifically for the first signs of ageing, fine lines and wrinkles
Hyper-pigmentation Facial
$110
For keratinised fine lines, wrinkles and hyper-pigmentation
Intense Anti-Oxidant Professional Exfoliator
$110
Fantastic first treatment, youngerskin or mild acne (can be used during pregnancy).
SkinCentre Work-out Facial Package
Purchase five facials and receive the sixth facial free.
At the SkinCentre, we customise our Glymed Plus facials to treat your individual skin condition. Our beauty therapists will analyse  your skin to determine what your skin may be lacking and help restore it to its natural glow.
Lactic Acid Peel
$120
For dehydrated Photo aged and menopausal pigmented skin. * Optional paraffin treatment.
Chocolate Peel
$130
This decadent peel contains the antioxidants chocolate, resveratrol and acai berry – delivering superior refining, anti-aging, and skin restorative benefits. Influences Collagen and Glycosaminoglycan production – improving skin elasticity and tone.
Vitamin A Professional Power Peel
$150
Hypo pigmentation, fine lines and wrinkle treatment.
5 Berry Pigment Control Peel
$120
Specialised treatment for hyper pigmentation lightens and brightens your skin, perfect for the treatment of pigmentation.
Jessner PeelTraditional
$350
Jessner Peel, for moderate to advanced acne keratinised and ageing skin.
Professional TCA Peel 15%
$395
15% TCA for hyper pigmentation advanced ageing skin. Speak to our specialist beauty therapist regarding this treatment
Chemical peels are a time-tested treatment for skin blemishes that provide smoother, clearer and younger looking skin. Pigment spots and unwanted freckles can be effectively removed using peels, as well as pre-cancerous spots. Downtime may be anywhere from no time at all, to one week, depending on the peel chosen. The team at The Skin Centre are skilled at selecting the right chemical peel for your skin. 
After a peel, your face will show improved skin tone, as well as a softer, smoother complexion. You should also see fewer lines and wrinkles, the reduction of acne lesions and fading of age spots.
The use of alpha hydroxy acids (AHAs) is one of the best non-invasive anti-ageing approaches for quick and effective results. AHA's in peels are proven to reduce wrinkles, increase firmness via collagen stimulation, smooth the skin, reduce pigmentation and increase hydration.
Glycolic acid is the most well known of the AHA and is best extracted from the sugar cane plant. It works to loosen or dissolve the glue-like substances holding the outer layer of cells together to the underlying epidermis. These thick, piled-up, clinging cells are responsible for the appearance of dry, rough, scaly skin and brown spots caused by age and sun damage. When the "glue" is loosened, the thick, microdamaged outer layer is sloughed away and the newly exposed skin is healthier and smoother.
Lactic acid is another AHA and comes from natural sources of sour milk and tomato juice. It is effective for the treatment of acne-affected skin due to its penetration into the sebaceous follicle. It improves the appearance of ageing skin due to its dual ability to provide excellent peeling action, and moisturise and hydrate the skin too.
Ingredients like cranberry, raspberry, blueberry, blackberry and bearberry can reduce pigmentation. Licorice extract and L-Ascorbic Acid will gently modify and brighten your skin, while powerful antioxidants such as the natural extracts of cocoa, and acai berry, lactic acid and pumpkin enzymes can re-texturize your skin.
At the Skin Centre we offer all these effective ingredients in both our in clinic treatment peels and facials as well as our take home products. Our prescription skin care product range Glymed Plus, give amazing results due to the concentrated levels of all these ingredients.
Offering AHA skin care management in conjunction with Botox and facial fillers is extremely beneficial to your skin, as the results are seen instantly, particularly for the treatment of mature, changing and sun-damaged skin. We also use our products to prepare the skin prior to peels, laser and surgical treatments to give you the very best results from your treatments.
Dermastamp Treatment
$495
A procedure that works by stimulating your own body's collagen and breaking down scar tissue. Your body will start to naturally regenerate the skin, it will only take up to six weeks before visible signs of regeneration are seen and the process will continue over the following months, providing you with a gradual and long lasting enhancement.
Dermasound Elite Treatments
$155
This decadent peel contains the antioxidants chocolate, resveratrol and acai berry – delivering superior refining, anti-aging, and skin restorative benefits. Influences Collagen and Glycosaminoglycan production – improving skin elasticity and tone.
Post Peel Dermasound Treatment
$50
Book a Dermasound treatment 3 days following your Fraxel, Jessner or TCA Peel to speed up the healing process. This treatment is designed to remove flaking skin post peel and provide intense hydration to speed up your skins healing process.
For Acne – Glymed Plus Sal Ex 20%
$120
There are many reasons for acne attacks, including the most common; stress, genetics and hormone factors. Our comprehensive acne treatments are specifically targeted to identify the problem and control your acne.
Rosacea Management Treatment
$135
For this extremely common condition a treatment and product line that actually shows results. Reduces inflammation and redness with our rosacea facial
IPL laser hair removal has become the industry standard for the removal of unwanted hair for both men and women.  With advances in new technologies IPL has now reached a point where it is a comfortable procedure which has great results in nearly all skin types.
| | |
| --- | --- |
| Upper Lip | $60 |
| Upper and lower lip | $80 |
| Chin | $90 |
| Upper lip and chin | $120 |
| Preauricular/Jaw | $120 |
| Axilla | $190 |
| Bikini | $120 |
| Bikini Extended | $150 |
| Half leg (both) | $620 |
| Full leg (both) | $1300 |
| | |
| --- | --- |
| Full Back and Shoulders | $450 |
| Chest | $250 |
| Forearms (both) | $380 |
| Upper Arm (both) | $380 |
| Full Arm (both) | $680 |
| Stomach | $190 |
| Linea Nigra Hair | $90 |
| Small area (eg toes) | $60 |
| Back (upper) | $225 |
| Back (lower) | $225 |
At The Skin Centre we use IPL technology to treat and to remove unwanted hair. We can customise treatments according to your hair colour, texture and where it is located. Any hair with at least some pigment in it can be treated.
The laser beam penetrates your skin and gets absorbed into the hair follicle under the skin surface. The laser energy destroys the follicle with the heat that it generates. Because the laser beam is large in diameter, it affects a large number of hairs simultaneously.
What can I expect during laser hair removal treatment
Most patients experience a stinging, burning sensation when a laser pulse is delivered. To reduce discomfort, a cooling system automatically removes heat from the surface of your skin before, during and after the laser exposure. You will not need a general anaesthetic or pain medication, but a topical anaesthetic cream may be applied to sensitive area
How many treatments will I need?
The number of treatments required to obtain optimal results varies with hair density, hair colour, skin types, the treatment area and your hair growth cycle. The density of your hair and its growth cycle are affected by many things, such as your age, ethnic background, hormones or medications. Laser treatments impair the growth capacity of hair follicles when they are in a growth cycle at the time of treatment. All hair follicles are not active at the same time. Depending upon the growth cycle of the follicles when the treatment is applied, several treatments with a few weeks in between may be required to obtain the desired effect.
What should I expect following the treatment?
Once the treatment is complete, the area exposed to the laser is cleansed and you are free to return to your normal routine. Some patients may experience a slight reddening around the hair follicles following the treatment, which typically disappears within a few minutes. It is always recommended to avoid sun exposure or to use sunscreen following the laser treatment. Hair follicles affected by the laser are lifeless and your body will attempt to cast them off over a period of time. It will seem that the hair continues to grow for one to two weeks after the procedure, but in fact these lifeless hairs will easily fall out.
IPL – Redness Reduction/ Pigmentation
Many difficult-to-treat skin conditions can be improved through intense pulsed light or IPL treatments. A series of IPL treatments at the SkinCentre can help with skin conditions such as; redness, pigmentation and uneven skin tone caused by ageing.
| | |
| --- | --- |
| Full Face | $440 |
| Hands (both) | $440 |
| Forearms (add hands for half price) | $880 |
| Upper Back | $500 |
| Cheeks (sm- ie apples of cheeks) | $220 |
| Cheeks (lg- full cheeks) | $330 |
| Neck | $330 |
| Decolletage | $440 |
Call us now to speak to our nurse for a free consultation